Saint Seiya: The Lost Canvas [2009][26/26][/720×392/Avi/400mb/Esp.Caste][Bitshare] ver online,1 link mega, dvdrip, latino, castellano, HD
Título:
Saint Seiya: The Lost Canvas
Género:
Acción, aventura, fantasía
Tipo:
Serie
Año:
2009
Fansub:
ninguno
Resolución:
720×392
Audio:
Esp.Caste
Calidad: Episodios:
26/26
Duración:
24m
Formato:
Avi
Tamaño:
400mb
Servidor:
Bitshare
Sinopsis:
La historia se ubica en la anterior guerra santa, en el siglo XVIII. Tenma y Alone son dos niños huérfanos que viven en un pueblo italiano. Su vida se ve interrumpida cuando Pandora se encuentra con Alone y le dice que él es la reencarnación de Hades, mientras tanto Tenma se encuentra con Dohko de Libra, quien lo lleva al Santuario para convertirse en un santo de Atenea. En el santuario Tenma se convierte en el Santo de Pegaso y se entera que la reencarnación de la diosa Atenea es Sasha, la hermana menor de Alone. Poco tiempo después 3 santos de plata regresan de una misión en Italia dando la noticia que Hades ha despertado en ese lugar, dando así comienzo a la nueva Guerra Santa.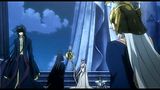 Código:
Cap1: http://descarga.comdescargas/pmobwul9/Saint-Seiya-The-Lost-Canvas-01-By-joe_cooler.rar.html

Cap2: http://descarga.comdescargas/0r17yo92/Saint-Seiya-The-Lost-Canvas-02-By-joe_cooler.rar.html

Cap3: http://descarga.comdescargas/8eujemue/Saint-Seiya-The-Lost-Canvas-03-By-joe_cooler.rar.html

Cap4: http://descarga.comdescargas/0wyknhbj/Saint-Seiya-The-Lost-Canvas-04-By-joe_cooler.rar.html

Cap5: http://descarga.comdescargas/1o6l6y8p/Saint-Seiya-The-Lost-Canvas-05-By-joe_cooler.rar.html

Cap6: http://descarga.comdescargas/ebe6c7r8/Saint-Seiya-The-Lost-Canvas-06-By-joe_cooler.rar.html

Cap7: http://descarga.comdescargas/d093jr2e/Saint-Seiya-The-Lost-Canvas-07-By-joe_cooler.rar.html

Cap8: http://descarga.comdescargas/1bp6hu46/Saint-Seiya-The-Lost-Canvas-08-By-joe_cooler.rar.html

Cap9: http://descarga.comdescargas/di8qwufy/Saint-Seiya-The-Lost-Canvas-09-By-joe_cooler.rar.html

Cap10: http://descarga.comdescargas/j3qic95n/Saint-Seiya-The-Lost-Canvas-10-By-joe_cooler.rar.html

Cap11: http://descarga.comdescargas/c5zrieip/Saint-Seiya-The-Lost-Canvas-11-By-joe_cooler.rar.html

Cap12: http://descarga.comdescargas/tfjbduev/Saint-Seiya-The-Lost-Canvas-12-By-joe_cooler.rar.html

Cap13: http://descarga.comdescargas/zs63ujon/Saint-Seiya-The-Lost-Canvas-13-By-joe_cooler.rar.html

Cap14: http://descarga.comdescargas/9xjrgje1/Saint-Seiya-The-Lost-Canvas-14-By-joe_cooler.rar.html

Cap15: http://descarga.comdescargas/twb09oqn/Saint-Seiya-The-Lost-Canvas-15-By-joe_cooler.rar.html

Cap16: http://descarga.comdescargas/439i0ebu/Saint-Seiya-The-Lost-Canvas-16-By-joe_cooler.rar.html

Cap17: http://descarga.comdescargas/xaalpap2/Saint-Seiya-The-Lost-Canvas-17-By-joe_cooler.rar.html

Cap18: http://descarga.comdescargas/wg3jihka/Saint-Seiya-The-Lost-Canvas-18-By-joe_cooler.rar.html

Cap19: http://descarga.comdescargas/ut24515y/Saint-Seiya-The-Lost-Canvas-19-By-joe_cooler.rar.html

Cap20: http://descarga.comdescargas/ydbwnyhl/Saint-Seiya-The-Lost-Canvas-20-By-joe_cooler.rar.html

Cap21: http://descarga.comdescargas/ru632349/Saint-Seiya-The-Lost-Canvas-21-By-joe_cooler.rar.html

Cap22: http://descarga.comdescargas/r7x57hh4/Saint-Seiya-The-Lost-Canvas-22-By-joe_cooler.rar.html

Cap23: http://descarga.comdescargas/kplqnrxq/Saint-Seiya-The-Lost-Canvas-23-By-joe_cooler.rar.html

Cap24: http://descarga.comdescargas/oztmcfid/Saint-Seiya-The-Lost-Canvas-24-By-joe_cooler.rar.html

Cap25: http://descarga.comdescargas/e139y7p2/Saint-Seiya-The-Lost-Canvas-25-By-joe_cooler.rar.html

Cap26: http://descarga.comdescargas/r3ealok1/Saint-Seiya-The-Lost-Canvas-26-By-joe_cooler.rar.html
Saint Seiya: The Lost Canvas [2009][26/26][/720×392/Avi/400mb/Esp.Caste][Bitshare] ver online,1 link mega, dvdrip, latino, castellano, HD